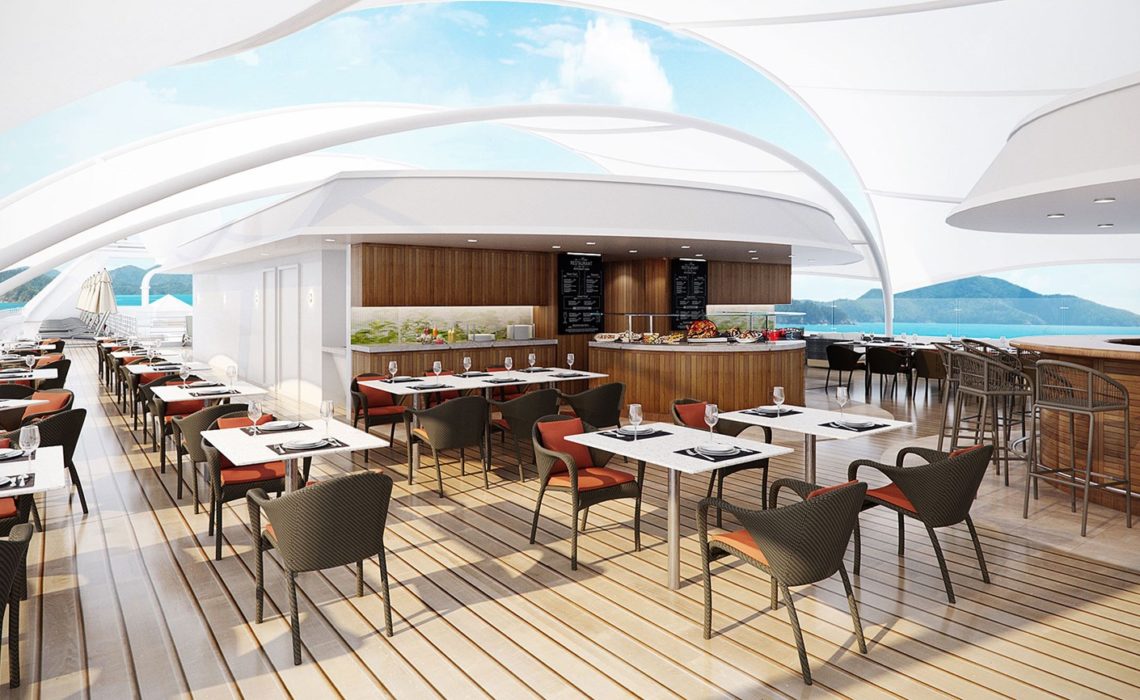 Grilling guru Steven Raichlen has collaborated with Windstar Cruises to create an on-deck alfresco restaurant based on his grill recipes and techniques.
The new venue will be called Star Grill by Steven Raichlen and will debut on the Star Breeze in February 2020.
Windstar described Star Grill as "a modern, casual, alfresco restaurant that serves up grilled, smoked and rotisserie specialties, including seafood, meats and vegetables cooked with global flavors and techniques, alongside craft side dishes and sauces."
Windstar president John Delaney said it will be "entirely suited to Windstar's casually elegant style of cruising."
Specific menu items will include Danish smoked shrimp, lemongrass pork skewers and Hill Country brisket. There will be two carving stations and seating for 95.
Raichlen is the author of 31 books, including "How to Grill" and "The Barbecue Bible." His most recent television series, "Project Fire," debuted this July on PBS.
Source: travelweekly.com